Welcome to Shmuel Zemach Productions
Since it\'s inception Zemach Productions has become a multi - functional company specializing in promotion, production and organization of National Events, Theater, Comedies, Dramas, Ballet, Folk Dancing, Artists and World famous Performers from every aspect of the entertainment world.


Ringo Starr
Ringo Starr, is an English musician and actor. He is most famous as a member of the Beatles. He joined the group in 1962 as a replacement for their first drummer Pete Best. He quickly became well-liked and very popular. He sang lead on some of the band's songs including "Yellow Submarine", "Act Naturally", "Don't Pass Me By", and "Octopus's Garden".
Enrico Macias
Gaston Ghrenassia (born 11 December 1938 in Constantine, then in French Algeria), known by his stage name Enrico Macias French pronunciation: ​[ɛn.ʁi.ko.ma'sjas], is a French Pied noir singer and musician. He is popular throughout the world and has travelled extensively for fifty years, from the early 1960s to the present.
Scorpions
Scorpions are a German rock band formed in 1965 in Hanover by Rudolf Schenker. Since the band's inception, its musical style has ranged from hard rock to heavy metal.The lineup from 1978–92 was the most successful incarnation of the group, and included Klaus Meine (vocals), Rudolf Schenker (rhythm guitar), Matthias Jabs (lead guitar), Francis Buchholz (bass guitar), and Herman Rarebell (drums).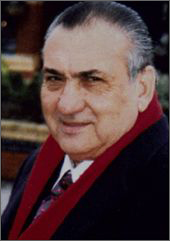 Since its inception, Zemach Productions has become a multi-functional company specializing in the promotion, production, and organization of national events, theater, ballet, folk dancing, art and artists, including many internationally acclaimed performers of the entertainment world.
Zemach attributes the success of his company to the professionalism of his staff, who over the years have built and developed a reputation of credibility and trust throughout the industry.
The team's cooperative effort, efficiency, and dedication are evident in their performance on each and every project/production they undertake.
Over the last thirty years ZEMACH PRODUCTIONS has been the industry leader, incorporating a range of universally acclaimed presentations and promotions all over Israel, leaving no doubt as to the proficiency and integrity of the company and its professional staff.
No organization in Israel has the capacity or skill to coordinate and encompass all the various roles and responsibilities required to stage an event from inception to completion: planning, pre-production, public relations, advertising, transportation, visas, licenses, storage, sound and lighting, catering and assembling the different unions. The company also organizes private events and weddings. Daniela Brovinsky, managing director, has been with the company almost from the beginning.
DR . Bracha Zemach, Shmuel's wife former dancer and ballet teacher, is the company's consultant.

SHMUEL ZEMACH

is the first Israeli born producer/promoter whose hard work made him the best in the field. Self-educated, ZEMACH learned how to create outstanding productions in art, entertainment, music, musical theater and dance.
Beginning in the city of Petach Tikva's (where he grew up) Municipality Youth Department, ZEMACH started out organizing events for various youth organizations. He was appointed a member of the '10 Years State of Israel Celebrations Committee' and became a representative for the Kibbutzim Movement Festival, an annual art/entertainment festival taking place in Haifa. In time, ZEMACH was sent by the Prime Minister's office to the United States in order to acquire further knowledge, experience and expertise in organizing and coordinating events, exhibitions and sight and sound shows.
ZEMACH was later appointed Adm. Director of the Giora Godik Theater, producer of the musicals:
My Fair Lady, West Side Story, Fiddler on the Roof, and more. Since then SHMUEL has become an independent promoter and producer. He is also the impresario, agent and
personal manager of many leading Israeli artists.
Very Sadly, Shmuel  Zemach has passed away in October.
Shmuel Zemach was a pioneer in his field,  a unique, charismatic, caring and loving person, an outstanding promoter and a one of a kind ambassador of Israel. He shaped the culture of the country and brought so many local talents to the world. 

Shmuel taught us to see and love Israel through his eyes. His optimism and wit helped us through many challenging  moments. With his fascinating personality and his overwhelming achievements he will always remain the impresario per se!


YOAV ZEMACH L.L.B, Shmuel's son
Although graduated as a lawyer, it has been his wish, his desire and dream to be in show-biz, in general and in live music industry specifically.
As a child and as an adolescent, he was always on stages, back stages, venues, arenas, stadiums and theatres, being part of productions. Naturally, after his graduation Yoav became production manager and later on executive producer and promoter.
YOAV is the acting financial, legal and marketing consultant of the company. In the past few years, Yoav has taken a large part in the executive managing, production and public relations of the company.
Since 2011 Yoav has been acting as CEO of Zemach Productions, responsible for the company's operations , performances and productions is held as solely responsible for the firm's  activities, in Israel and  abroad.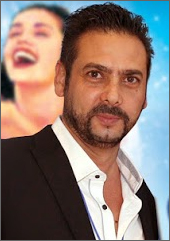 Yoav Zemach
MA MAMIA!
Over 42 million people all around the world have fallen in love with the characters, the Story and the music that make MAMMA MIA! the ultimate feel-good show! Writer Catherine Johnson's sunny, funny tale unfolds on a Greek island paradise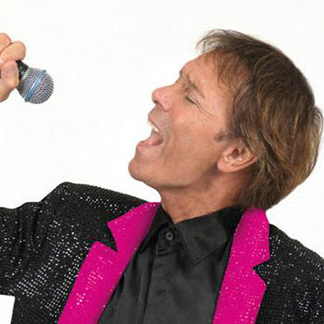 Cliff Richard
Cliff Richard has been a musical icon for five decades. When he burst onto the music scene in 1958, his raw teenage energy was a breath of fresh air, establishing him as Europe's first authentic rock 'n' roll star.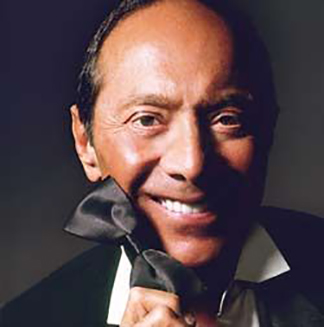 Paul Anka
Paul Anka has gone on to become one of the most prolific, successful songwriters in history. With over 45 years in show business, he celebrates this with a new 4 CD Box Set of his hits spanning over four decades for his millions of fans around the world.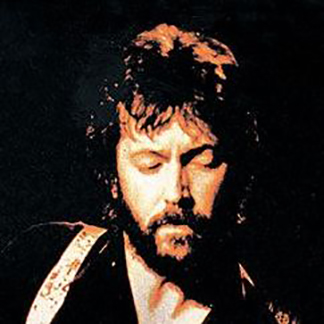 Eric Clapton
Eric Patrick Clapton was born on 30 March 1945 in his grandparents' home at 1 The Green, Ripley, Surrey, England. He was the son of 16-year-old Patricia Molly Clapton (b. 7 January 1929, d. March 1999) and Edward Walter Fryer.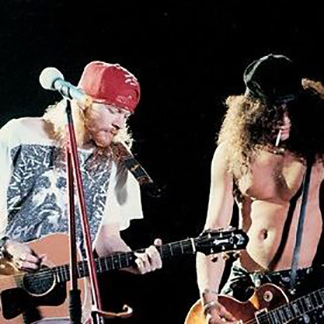 Guns N' Roses
Guns N' Roses is an American hard rock band founded in Los Angeles, California in 1985.
The band has released six studio albums: Appetite For Destruction in 1987, G N' R Lies in 1988, Use Your Illusion I and Use Your Illusion II in 1991, The Spaghetti Incident? (a covers album) in 1993 and, after 15 years and with only one member of the original lineup remaining, Chinese Democracy in 2008. They also released a live EP titled Live Like A Suicide in 1986.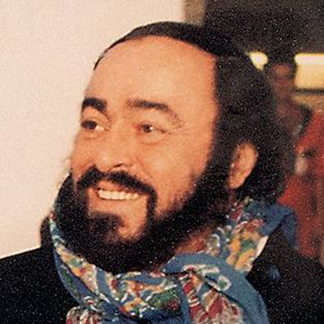 Luciano Pavarotti
Luciano Pavarotti, the Italian singer whose ringing, pristine sound set a standard for operatic tenors of the postwar era, died on Sept. 6, 2007. He was 71.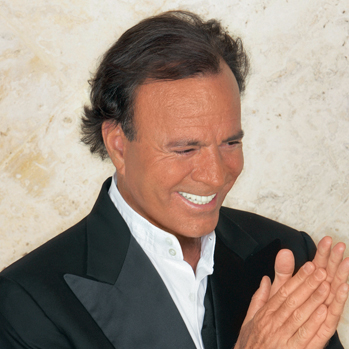 julio iglesias
Julio Iglesias is a Grammy Award-winning Spanish singer and songwriter who has sold 100–300 million records worldwide in 14 languages and released more than 80 albums, and more than 2,600 gold and platinum records certified, making him one of the best selling artists of all time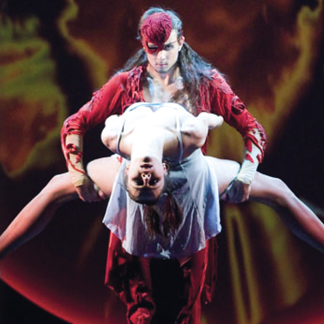 Boris Eifman
BORIS EIFMAN is one of the few, if not the only Russian choreographer, who continued his active creative work for decades. Perhaps none of his contemporaries can take pride in such achievements. There are more than forty performances on the director's account.
West Side Story
West Side Story is an American musical with a book by Arthur Laurents, music by Leonard Bernstein, lyrics by Stephen Sondheim, and conception and choreography by Jerome Robbins. It was inspired by William Shakespeare's play Romeo and Juliet.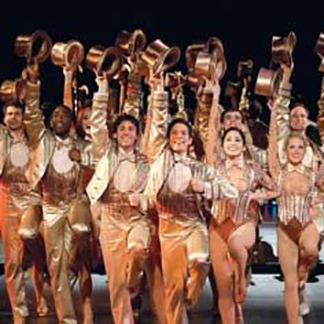 a chorus line
In an empty theatre, on a bare stage, casting for a new Broadway musical is almost complete. For 17 dancers, this audition is the chance of a lifetime. It's what they've worked for - with every drop of sweat, every hour of training, every day of their lives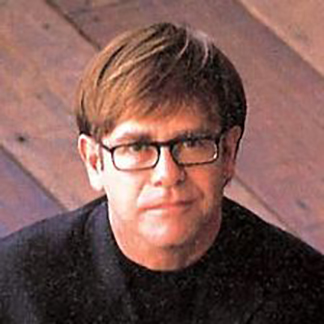 Elton John
A multiple Grammy-winning legend and flamboyant superstar, Elton is the most enduringly successful singer/songwriter of his generation.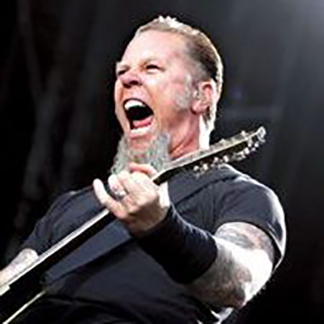 Metallica
Formed in 1981 by drummer Lars Ulrich and guitarist and vocalist James Hetfield, Metallica have become one of the most influ..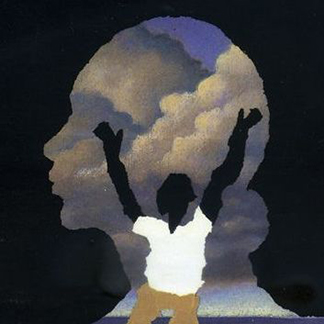 Porgy & Bess
In the fall of 1993 Mathias Rüegg asked me, if I could imagine to establish a steady Jazzclub together with Renald Deppe, Gabriele Mazic and himself at the former Fledermaus- (Bat-) Bar. This bar was hosting the "Jazzherbst"("Jazz autumn") at that time
Ballet Nacional de España
Today, the Ballet Nacional de España (BNE) is facing a new creative period, with various projects under the direction of José Antonio, commissioned by the Ministry of Culture in 2004, being his second time as Director of the Ballet.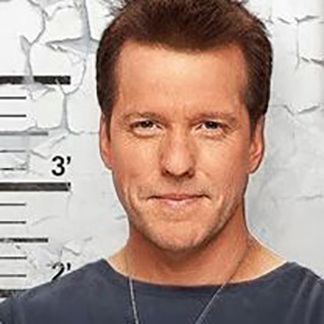 Jeff Dunham
His television specials and series have been the highest rated programming in Comedy Central history, his DVD sales have reached seven million units, his videos have received a half a billion views on You Tube, and his live concerts have become mega-events played in front of sold-out arenas worldwide.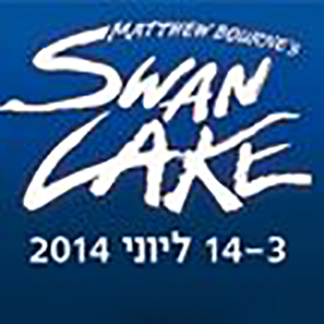 Swan lake
Swan Lake ballet, Op. 20, by Pyotr Ilyich Tchaikovsky, was composed in 1875–1876. The scenario, initially in four acts, was fashioned from Russian folk tales and tells the story of Odette, a princess turned into a swan by an evil sorcerer's curse. The choreographer of the original production was Julius Reisinger.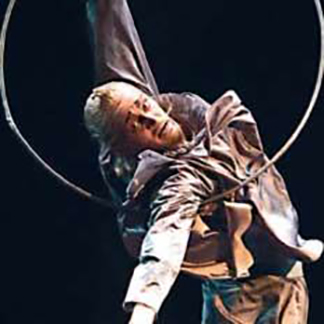 Boris Eifman
BORIS EIFMAN is one of the few, if not the only Russian choreographer, who continued his active creative work for decades. Perhaps none of his contemporaries can take pride in such achievements. There are more than forty performances on the director's account.
Paul Simon
Paul Frederic Simon (born October 13, 1941) is an American singer-songwriter. Simon is best known for his success, beginning in 1965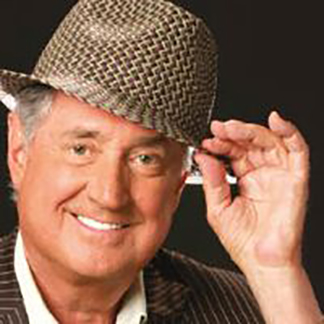 Neil Sedaka
The history of Rock N' Roll would be incomplete without the innumerable contributions of Neil Sedaka. For over fifty years, Neil has written, performed, produced, and inspired countless songs, and his canon of compositions will continue to stand the test of time.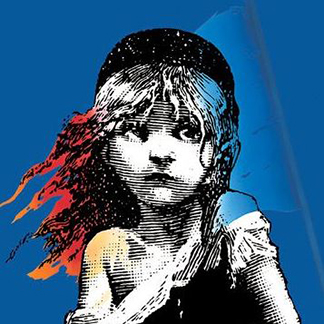 Les miserables
Cameron Mackintosh presents a brand new 25th anniversary production of Boublil & Schönberg's legendary musical, LES MISÉRABLES, with glorious new staging and spectacular reimagined scenery inspired by the paintings of Victor Hugo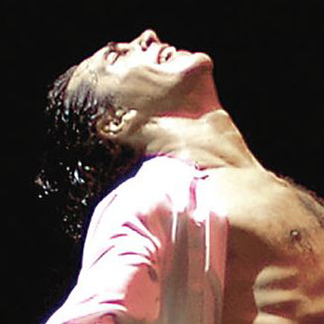 Antonio Marquez
He is currently the most representative male of the Spanish classical dancer, although its comprehensive recording and teaching covers both sensuality and tear of flamenco, with the dramatic expressiveness of contemporary composition.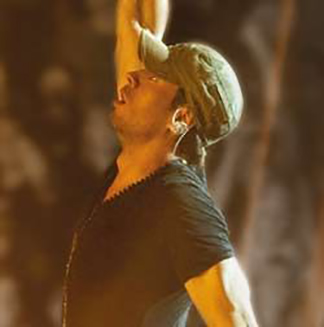 Enrique Iglesias
Enrique Miguel Iglesias Preysler (born May 8, 1975) is a Spanish pop music singer. Iglesias started his musical career on Mexican label Fonovisa. This helped turn him into one of the most popular artists in Latin America and in the Hispanic American market in the United States, and the biggest seller of Spanish language albums of the 1990s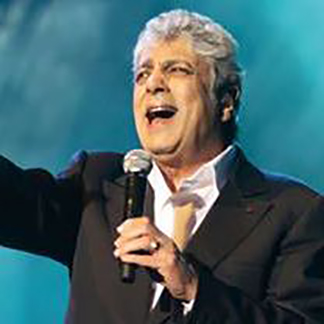 Enrico Macias
Gaston Ghrenassia (born 11 December 1938 in Constantine, then in French Algeria), known by his stage name Enrico Macias French pronunciation: ​[ɛn.ʁi.ko.ma'sjas], is a French Pied noir singer and musician. He is popular throughout the world and has travelled extensively for fifty years, from the early 1960s to the present.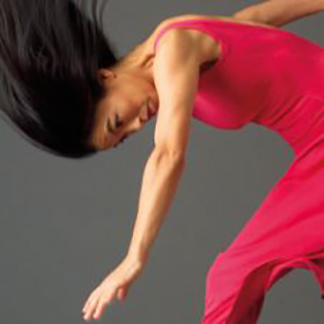 Martha graham
Martha Graham (1894–1991) is known as one of the great creative minds of the 20th Century, often compared with such greats as Picasso, Einstein, and Stravinsky because she made such radical change through the power of her discoveries. In the 1920s and 30s she created a completely new style of dancing and revolutionized dance and theater worldwide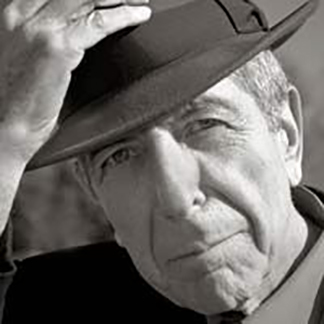 Leonard Cohen
or four decades, Leonard Cohen has been one of the most important and influential songwriters of our time, a figure whose body of work achieves greater depths of mystery and meaning as time goes on. His songs have set a virtually unmatched standard in their seriousness and range.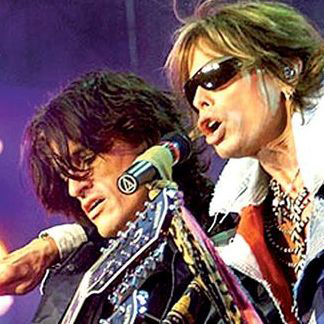 Aerosmith
These are the words used to describe those rare bands that have been adored for a lifetime and immortalized as distinct creators of rock and roll. But what these reverent words are missing is the notion of now. How do you reconcile a generation-spanning word like icon with the quick beat of the present? Aerosmith does it. The band members are legends, icons and idols, dynamic in the present; as cool and innovative now as they were thirty years ago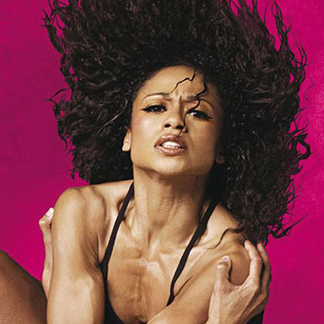 Alvin Ailey
The genius of Alvin Ailey changed forever the perception of American dance. Over 50 years later, the company has come to be known as a cultural ambassador to the world.
Zemach Productions in association with Tali Zemach- Zemach UK,
will love to plan and create with you your next event.
We will put for you all the pieces of the puzzle together.
With warm and personal service, great attention to details,
incompatible organizational skills, excellent contacts and access
to most popular and loved Israeli and international artists.
With exceptional and creative event planning and access to the
finest and most reliable suppliers in Israel.
Be our guest in your function!
For information contact us:
Email: szemach@netvision.net.il
SHMUEL ZEMACH PRODUCTIONS LTD.
101 Dizengoff St., Tel-Aviv 64396, Israel
Tel:
 +972-3-5239777

Fax:
 +972-3-5279967